This parish is the only one on the island that has a cross or "tau" shaped plant and in it you can see different 'fresco' paintings.
In the village of Sant Miquel de Balansat, in the municipality of Sant Joan de Labritja (just 3 minutes from Villa Can Coves), you can find one of the most peculiar and beautiful churches in Ibiza. The Church of Sant Miquel is a fortified temple, one of the oldest on the island, whose origin dates back to between the thirteenth and fourteenth centuries.
In terms of architecture, apart from its plan in the form of a cross or "tau" (a unique element in the parishes of Ibiza), the enormous courtyard at the entrance, the two side chapels (the Benirràs and Rubió chapels) and the recently restored frieze on both sides of the main nave stand out.
The church was built on the ruins of an old farmhouse, Balansat, which was owned by an important Mozarabic family. Various modifications in the 18th and 19th centuries have eliminated some of its crenellations, but it is still possible to appreciate the temple's character as a fortress to protect it from pirate attacks.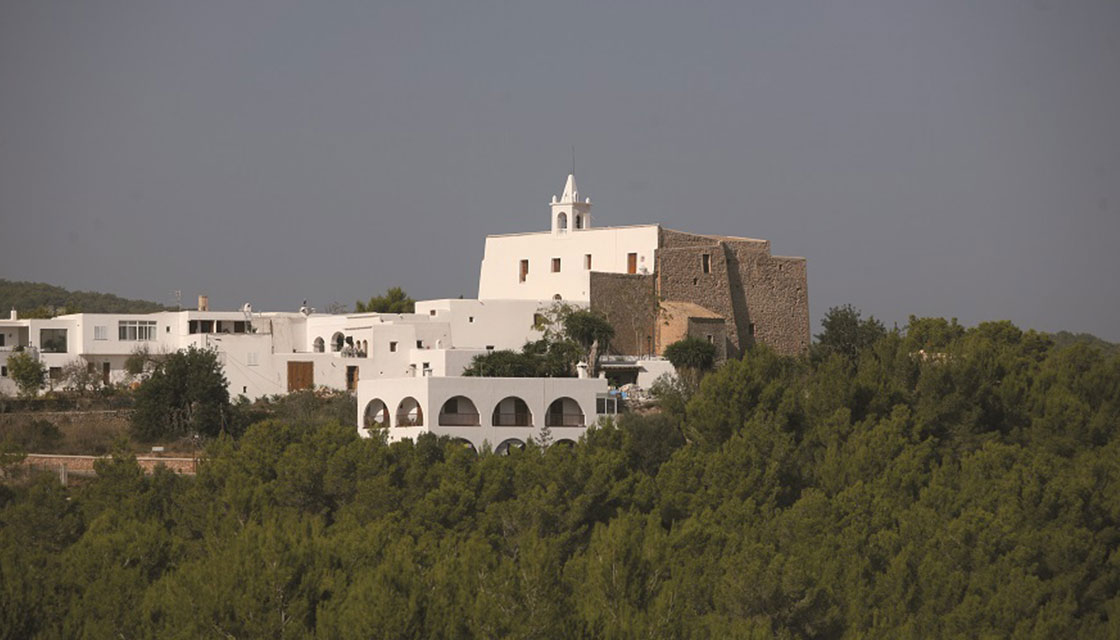 During the summer months, every Thursday you will be able to attend an exhibition of "ball pagés" (the typical dance of the Ibizan culture). And on Sundays, in addition to another exhibition of "ball pagés" and the liturgy that is officiated in the church, there is also an artisan market that is worth visiting.
The Church of Sant Miquel is open all year round. Liturgies take place on Saturdays at 6:30 pm and Sundays at 10:30 am (in winter) and Saturdays at 8:00 pm and Sundays at 10:30 am (in summer). Outside of these hours you can visit the surroundings and interiors of the Church without restrictions, as it is usually open to the public throughout the day.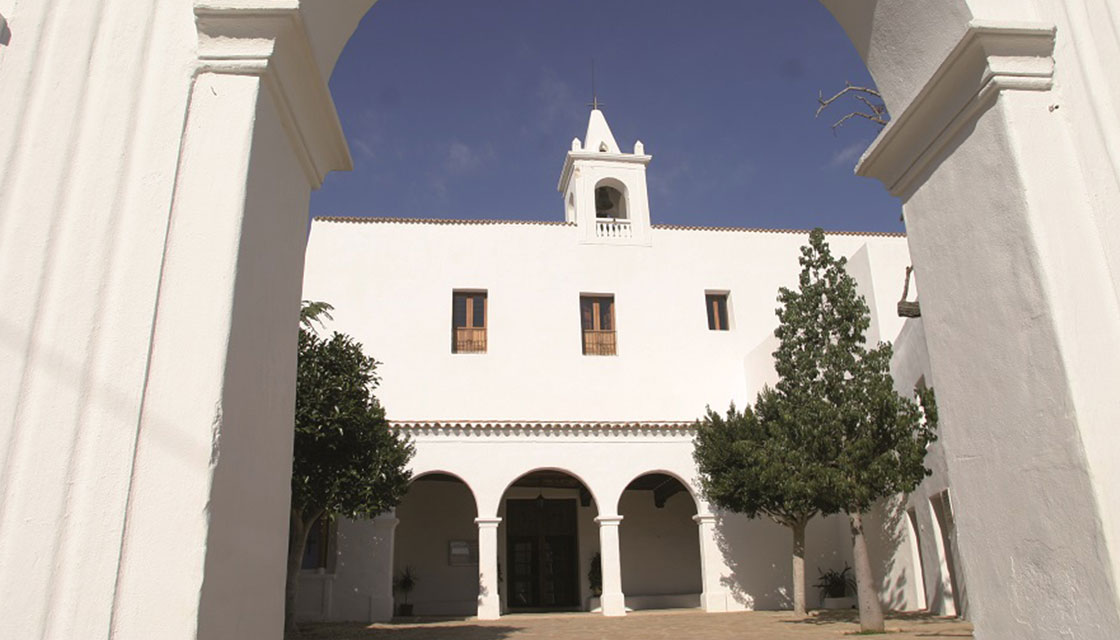 If you visit this temple, in addition to the peace and tranquillity that is breathed in the area, you will also have the opportunity to contemplate various 'fresco' paintings with religious, historical, geometric and floral motifs. Opposite the church is also the statue of Marià Villangómez, an Ibizan writer and poet, perhaps the most important and influential on the island.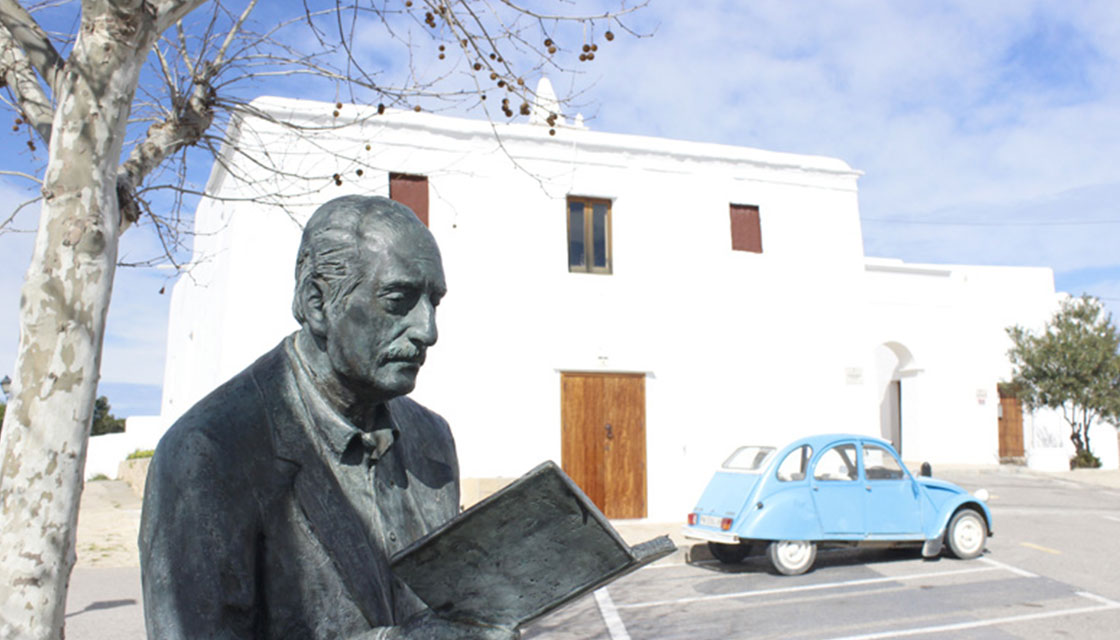 Villangómez, who died in 2002, wrote all kinds of plays throughout his life: theatre, narrative, translations, autobiographical texts,... But he really excelled in poetry, becoming an icon of Ibiza culture that today has his homage in front of the Church of Sant Miquel. The statue was placed in 2005.
The promenade that leads to the top of Puig de Missa, the mountain where the Church of Sant Miquel is located, although with a considerable inclination, is a delight for the senses, since this area is the highest of the surroundings and the views are incredible. Don't forget the camera because there are few places with such panoramic views.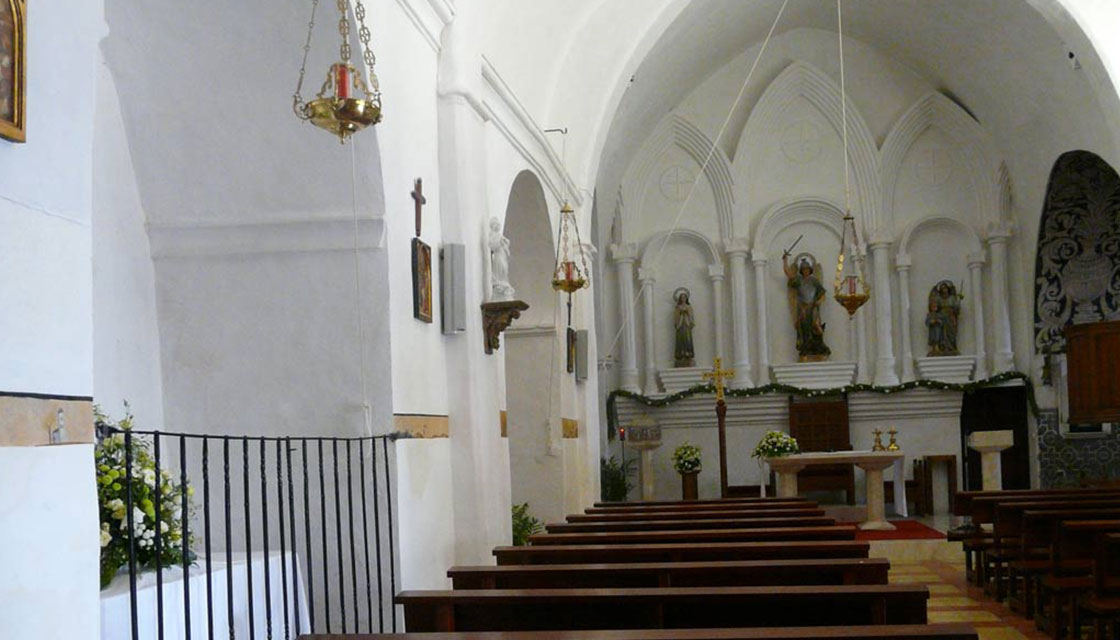 Photos: ibiza.travel, ibizaisla.es, sanjuanibizatravel.com