If you are thinking about coming to Ibiza on holiday with your family, Puerto de San Miguel beach will delight you and your loved ones.
The municipality of San Juan in Ibiza has many beaches for all tastes. One of them, Puerto de San Miguel, is especially interesting if you come on holiday to Ibiza with your family and the youngest. In it you can find a multitude of services and activities that will make the day fly by on this beach.
Puerto de San Miguel beach is located 4 km from the town with which it shares its name, just over 10 km from the town of San Juan and less than 20 km from the island's capital, Ibiza. It is a beach measuring 110 meters long and 68 meters wide, with thick sand and crystalline waters. It is situated between two pine forests, immersed in a large natural bay.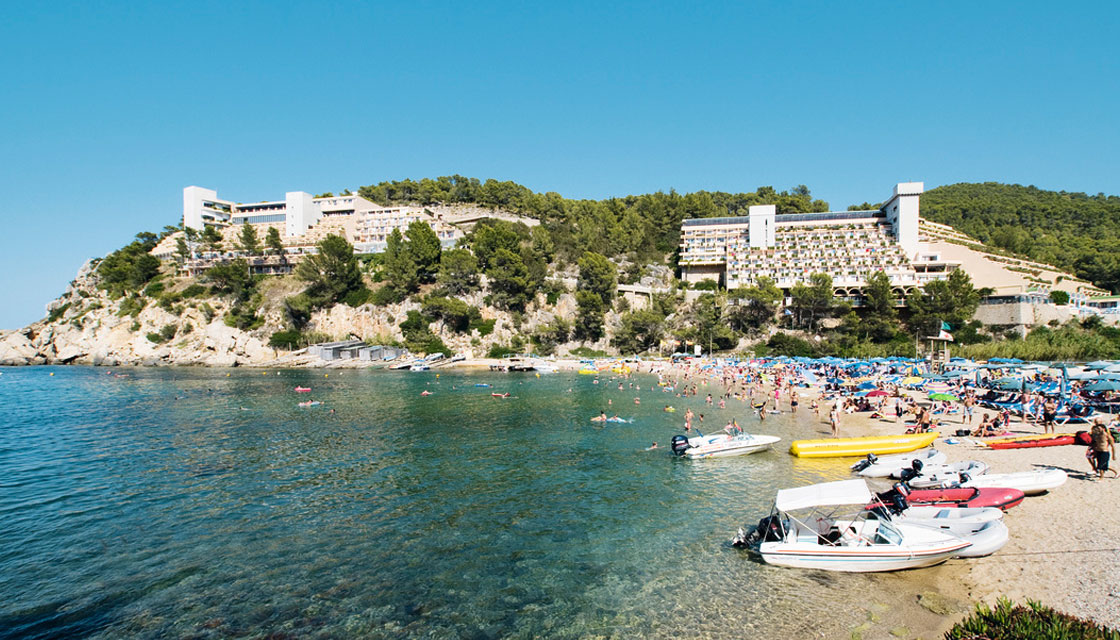 If you feel like doing any recreational activity, you can rent velomars, canoes, boats, ... or you can even practice water skiing or enjoy the "ski bus". The beach has hammocks and parasols rental service, as well as showers and lifeguard and rescue services. If you have reduced mobility, you will be interested to know that Puerto de San Miguel is an adapted beach.
Very close to the beach of Puerto de San Miguel we can find the Cueva de Can Marçà, from where you can observe and enjoy an incomparable natural environment, with incredible views of the bay. The 40 minutes of tour in this cave, which includes a light and sound show, will delight the youngest members of the family.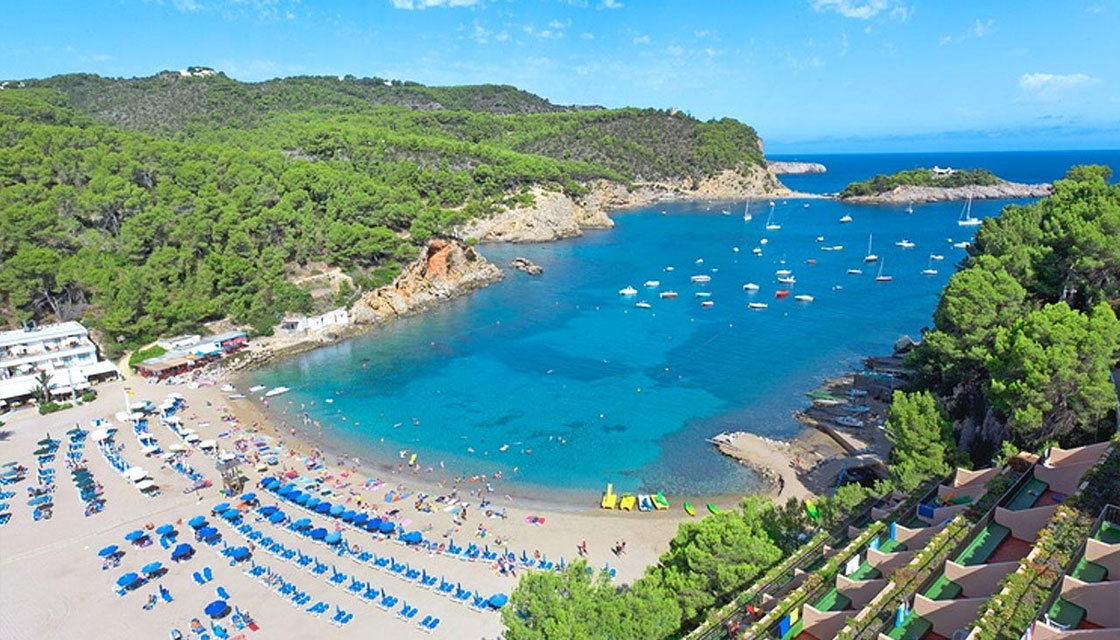 Don't worry if you're hungry or have forgotten your sandwich at home: Puerto de San Miguel beach has several bars and restaurants in its surroundings, as well as supermarkets. You won't have any parking problems either, as there is a large parking area and a recreation area on the beach.
If you are a hiking fan, you will like to know that route 5 and route 6 that you can find on our website pass very close to this beach. Choose the itinerary you like best to finish (or start) on the beach of Puerto de San Miguel.
More info: San Juan Ibiza Travel
How to arrive: Playa Puerto San Miguel
Photos: San Juan Ibiza Travel, Ibiza Maps, MyIbiza.tv