Gastronomy and Ibizan culture: at Can Coves Ibiza we tell you the secrets of the traditional bread of the island, which is known as "pagés" bread.
When you come on holiday to Ibiza, you can't miss the opportunity to try one of the most typical products of Ibizan cuisine. We are talking about "pagés" bread, the traditional bread from Ibiza. It can be found in restaurants and traditional bakeries and is the perfect companion for other typical products such as, for example, the Ibizan "sobrasada".
Ibiza's "pagés" bread differs from other traditional types of bread from other places in several respects. To begin with, it is made without salt and using flours or loose-flour breads. In addition, it is a smooth bread, without shine, which forms very characteristic slices that are suitable for breakfasts, lunches or dinners.
The crumb of this bread is dark and consistent, and its taste is more intense than white bread. Accompanied by the typical "alioli", the typical Mediterranean sauce made from garlic and oil, is the most common starter in Ibiza's restaurants.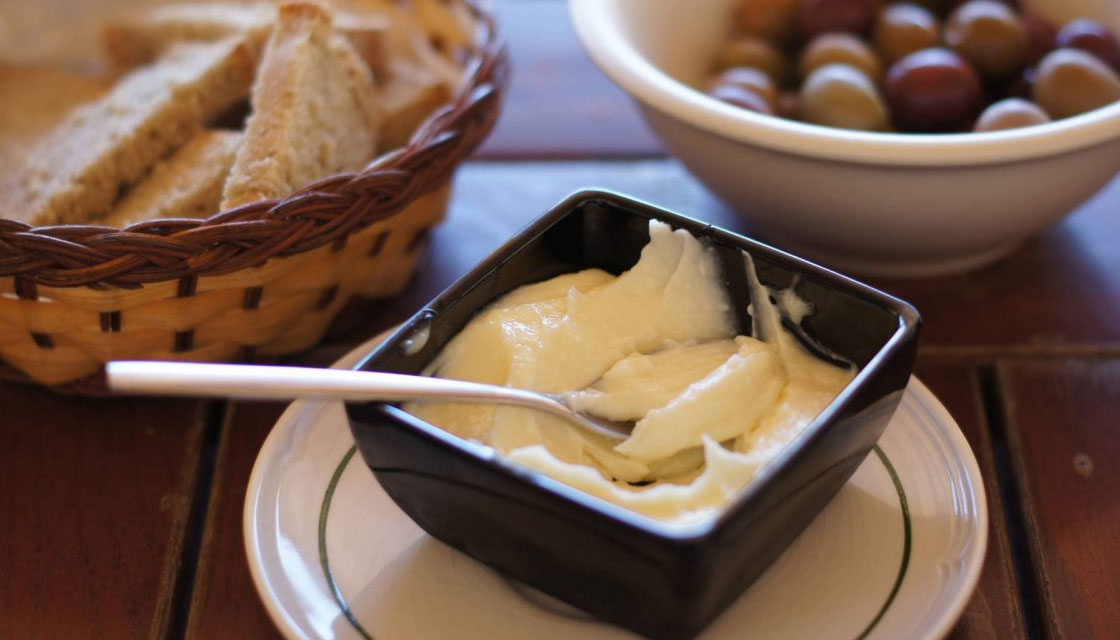 It is also very common to eat it with oil and rubbed tomato, with or without charcuterie. In short, it could be said that "pagés" bread is the basis of Ibizan cuisine. It can be found in bars, restaurants and traditional ovens, with minimal differences in its preparation and its characteristic taste as a common denominator.
The original recipe for this type of bread includes only what is necessary: flour, water, dough and yeast. The fermentation process is slow and allows the "pagés" bread to last for long periods of time if it is properly preserved. And if it is made in the typical stone ovens we make sure to take a piece of centuries-old Ibiza tradition to the mouth.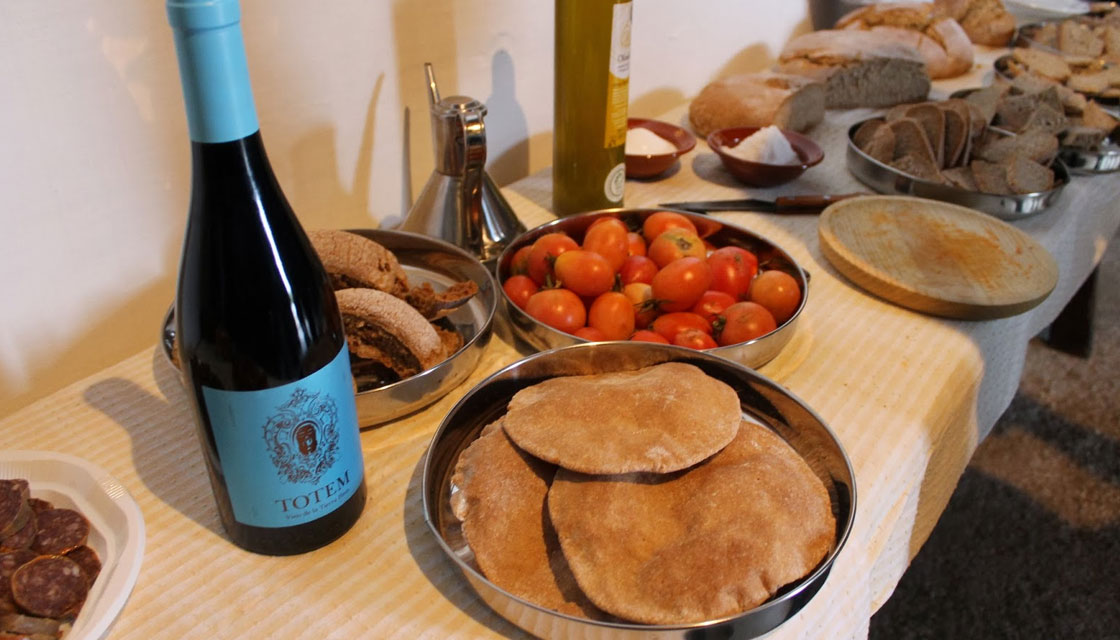 From Villa Can Coves we can not fail to recommend this typical product from Ibiza, as many times it often goes unnoticed. If you want to enjoy it at home while you spend your holidays because you have decided to rent a villa in Ibiza, we recommend visiting the restaurant "Es Pins", less than 10 minutes by car from our house in Ibiza.
There you can enjoy the traditional and most typical cuisine of the island. The "pagés" bread is baked in a traditional wood-fired oven. An obligatory stop if you have decided to choose an accommodation in Ibiza in the best preserved and authentic area of the island.
If you're craving for this and another Ibizan typical gastronomic products, check out the availability of Villa Can Coves and start to plan your holidays in Ibiza.
More information and receipt: Ibiza Foodie
Photos: Ibizaspain, El Aderezo