Are you planning to get married in Ibiza? Do you need ideas or inspiration for an unforgettable ceremony? On March 24th and 25th you have an appointment with Ibiza Bridal Week.
This is the first boutique wedding fair on the White Island. The Ibiza Bridal Week is an event aimed at couples who want a different and unique ceremony where the most prestigious providers in the bridal sector meet. Ibiza is already one of the most famous holiday destinations in the world and at this fair you will see why it is more than interesting to organize your wedding here.
The bride and groom will be able to find quality information, chat with professionals and hire the services of 18 major brands dedicated to organizing weddings. All this in an environment specially designed so that inspiration and ideas fly in your imagination in order to find the style and character you are looking for your wedding in Ibiza.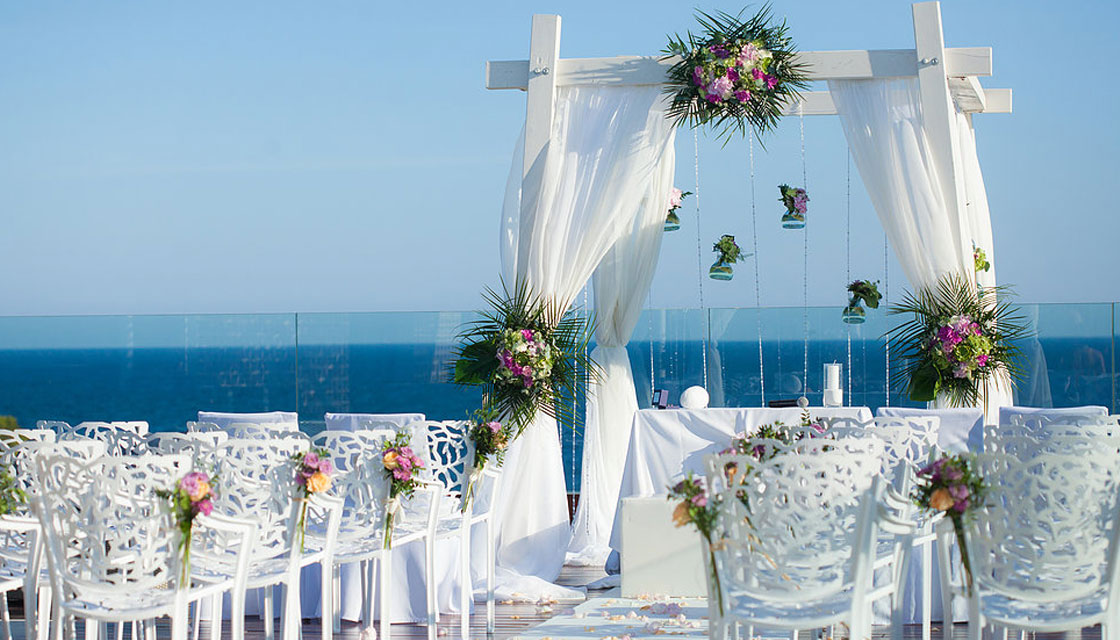 The event is organized in the Palacio de Congresos de Ibiza, in Santa Eulària, and is sponsored by important companies and local administrations on the island with the aim of making Ibiza a privileged destination for your wedding. The original idea of the fair starts from The Ibiza Wedding Planner, in collaboration with Tu Hada Madrina Ibiza.
Below you can see the promotional video of the second edition of Ibiza Bridal Week:
If the idea of organizing your wedding in Ibiza seduces you, I'm sure you'll also be interested in spending those special days in a dream home. At Villa Can Coves you will find all the amenities and a privileged natural environment if you want to rent a villa in Ibiza. Check the availability of the villa and start planning your wedding in Ibiza!
More info and photos: Ibiza Bridal Week