The island's markets are well known and frequented by locals and tourists alike. There are street vendors, food vendors, second-hand vendors... We recommend the most interesting ones.
When you are on holiday in Ibiza one of the essential activities is to visit one of its markets. Crafts, fashion, art, second-hand goods, local products,... The variety of things you can find in these markets is very large, but the best thing about them is their atmosphere.
Don't miss these markets when you don't know what to do in Ibiza:
Las Dalias night market
On Mondays, Tuesdays and Sundays you can enjoy one of the most special environments on the island of Ibiza. The Hippy Market of Las Dalias in San Carlos opens its doors at night. Live music, restaurants and cocktails, as well as the permanent handicraft, fashion and accessories stands available for you. A unique environment to visit with your family and friends.
Hippy Market in Punta Arabí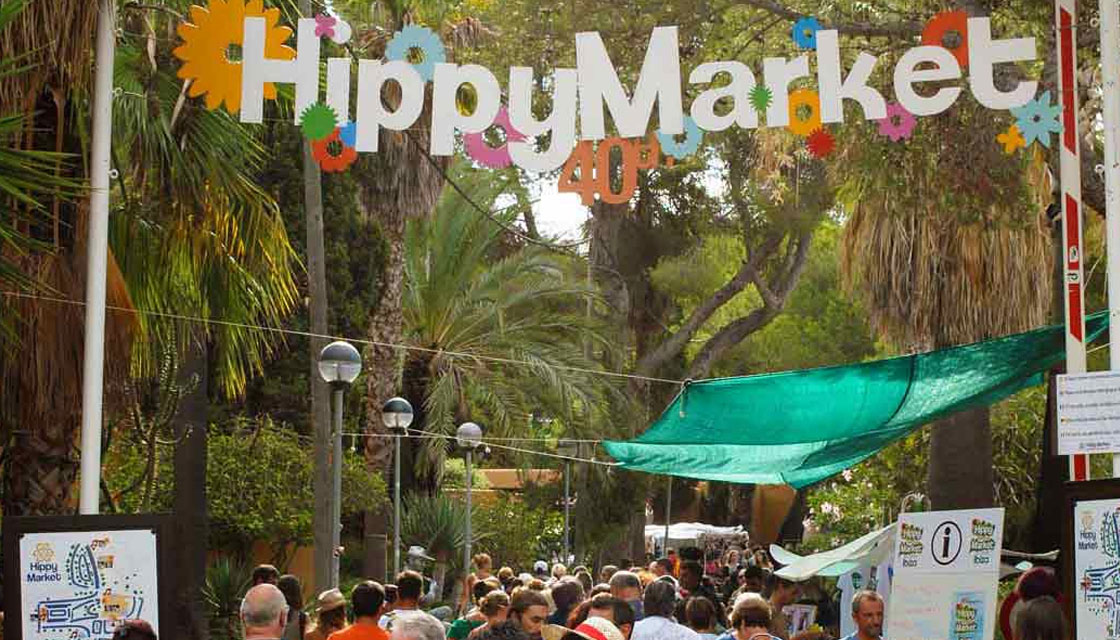 In the town of Santa Eularia you can find the Hippy Market in Punta Arabí. It is the largest (by extension) in Ibiza and a classic for tourists from the north of the island. You will be able to find handmade articles and souvenirs and a good assortment of products from all over the world. It is, without a doubt, the most cosmopolitan market in Ibiza.
Market of Cala Llonga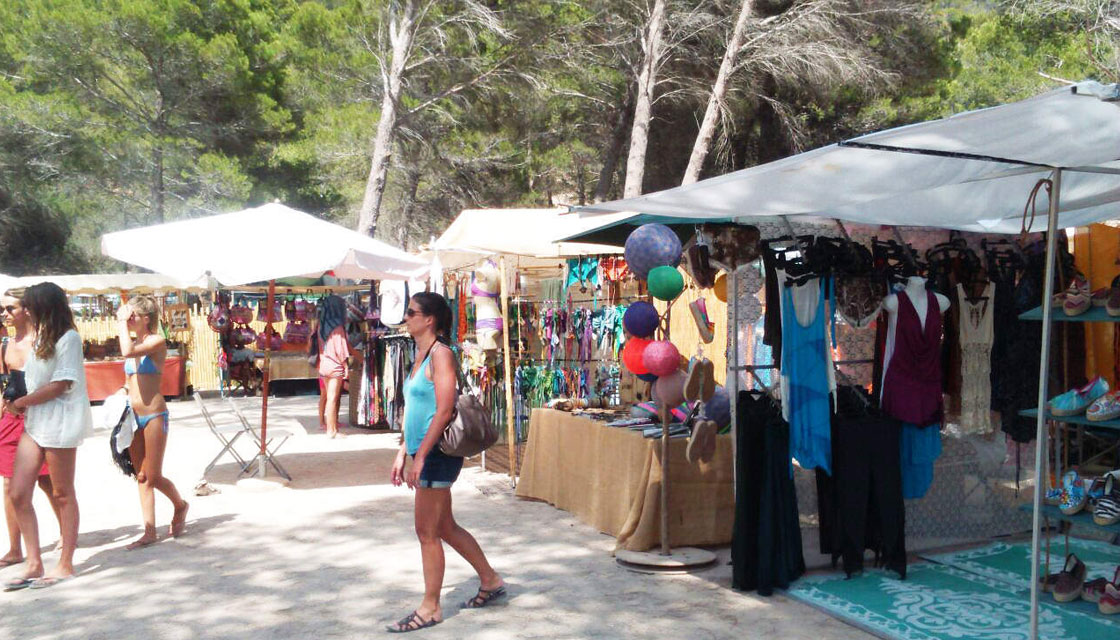 Small, traditional and intimate. The small town of Cala Llonga (in Santa Eularia) organizes every Thursday a craft market where local artists and craftsmen meet to sell, above all, jewelry and fashion items. A real paradise for the followers of Bohemian philosophy.
---
Do you need accommodation for your holidays? Are you looking a house for rent in Ibiza? Check the availability of our villa
HERE
---
San Rafael Craft Market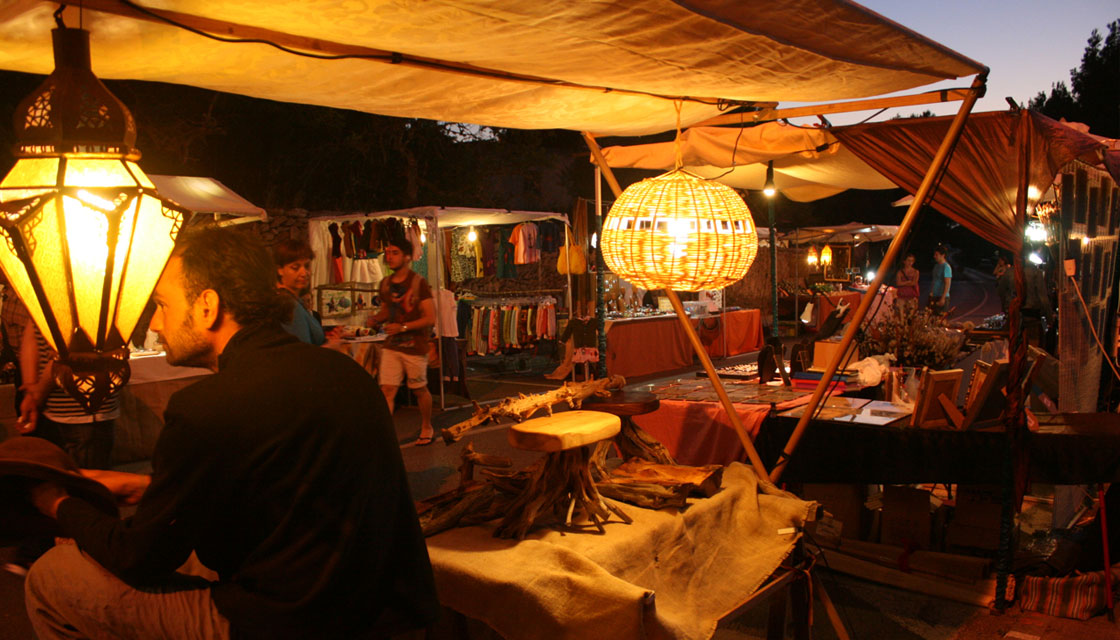 This small village between Ibiza and San Antonio also organises a craft market on Thursdays. In addition to ceramic products and fashion, local farmers also give their products a try. Stop by if you want to take a souvenir from Ibiza and a bite to eat, by the way!
Sant Jordi Market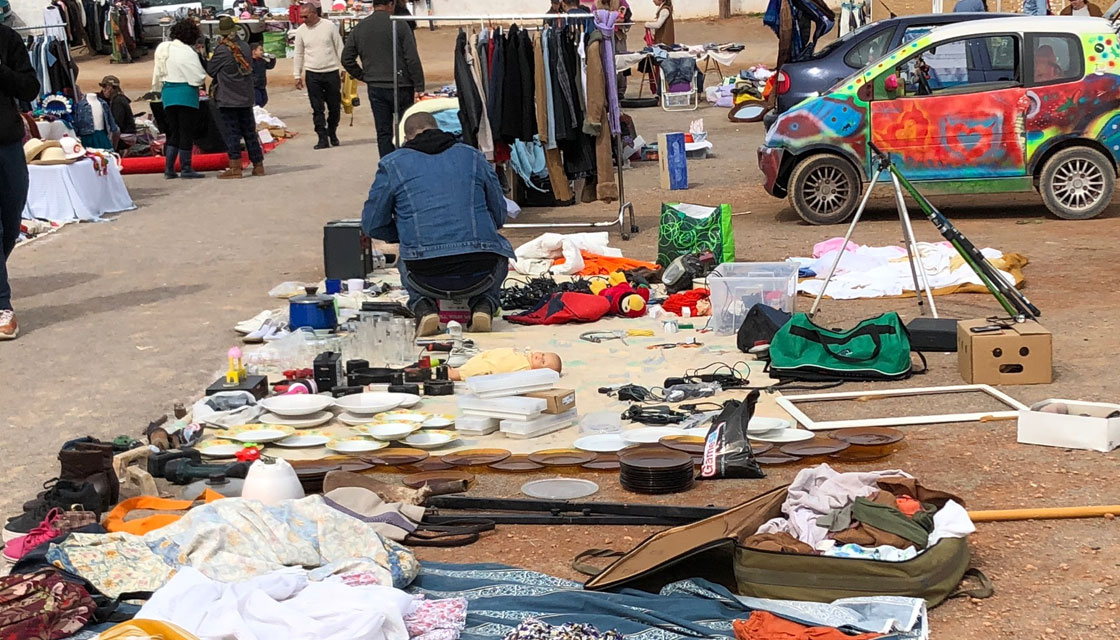 If you are a fan of discontinued items, vintage clothing or collectibles, the Sant Jordi Market is your place. Every Saturday until noon, residents and visitors gather to sell all kinds of things. The market is enlivened by music and you can have a snack in the bar of the venue.
Más mercadillos en Ibiza
Although these are, in our opinion, the markets on Ibiza that you can't miss, there are many others scattered all over the island. They are for all tastes and none of them will disappoint you. You can find more information about them at this post at Ibiza Spotlight.
What are you waiting for coming on holidays to Ibiza?